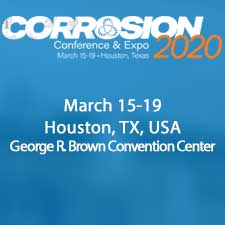 When: March 15-19, 2020
Where: Houston, TX
CORROSION, the world's largest conference and exposition on corrosion, welcomes more than 6,000 attendees hailing from over 70 countries. This comprehensive technical conference is packed with 1,000+ hours of technical education all focused on the study, prevention, and control of corrosion.
Gamry Instruments' Dr. David Loveday will take part in a symposium planned for Sunday March 15th focusing on electrochemical Measurements. David will be presenting "Introduction to Linear Polarization and Electrochemical Impedance Spectroscopy".
For more information and to register for the conference, please visit the NACE CORROSION 2020 web site.