ACS Mid-Atlantic Regional Meeting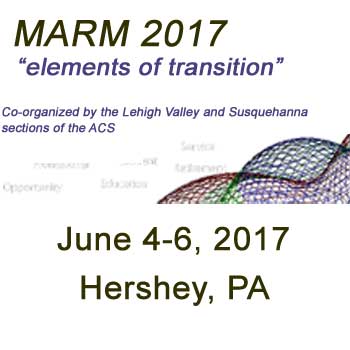 When: June 4-6th
Where: Hershey, PA
Gamry will be attending MARM 2017 being held in  Hershey, PA.
The theme is "Elements of Transition," which was inspired by the many changes happening on different fronts. New sources of energy, renewed interest in STEM programs, the varying business models in the pharmaceutical industry, and the new opportunities that come with changing regulations are just some of the transitions we feel will provide discussion topics for a wide swath of businesses and individuals in the Mid-Atlantic region.
If you are in the Mid-Atlantic region and will be attending the meeting our Gamry representatives will be there with more information on the Laboratory Course in Electrochemistry.
For more information on the ACS Mid-Atlantic Regional Meeting, please visit the MARMACS.org website.